Mapoon Barra Bash Nominations
Registrations are now open for the 2022 Mapoon Barra Bash.
Registrations close Friday 30 September 2022 by 12pm.
Complete the registration form and email to mapoon.admin@mapoon.qld.gov.au
Registrations can be paid over the phone 07 4082 5200 or in the Mapoon Council Office and must be paid by Friday 30 September 2022 12pm.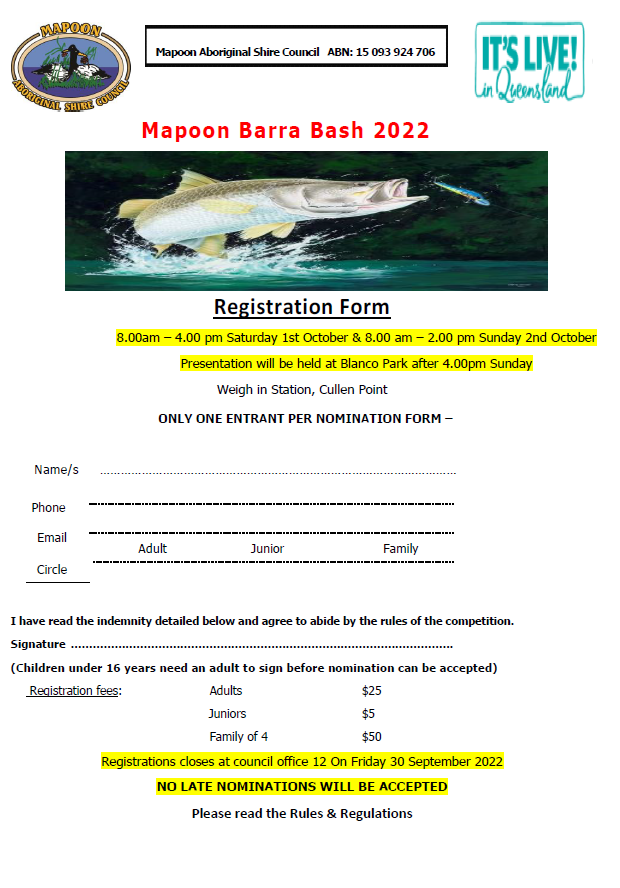 Registration Form
Bb flyer